For Art-Partment 2017, I collaborated with Dave Ambroso to create Upstairs, an interactive installation.
Upstairs uses interactive elements, light, and sound to transform commonplace objects and spaces into a surreal experience. As an individual moves throughout the space in which the piece is installed, objects in the room sense and react to their presence.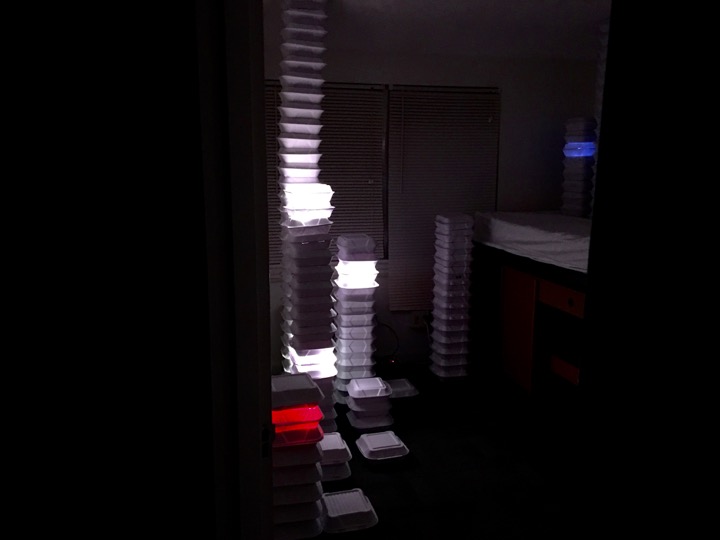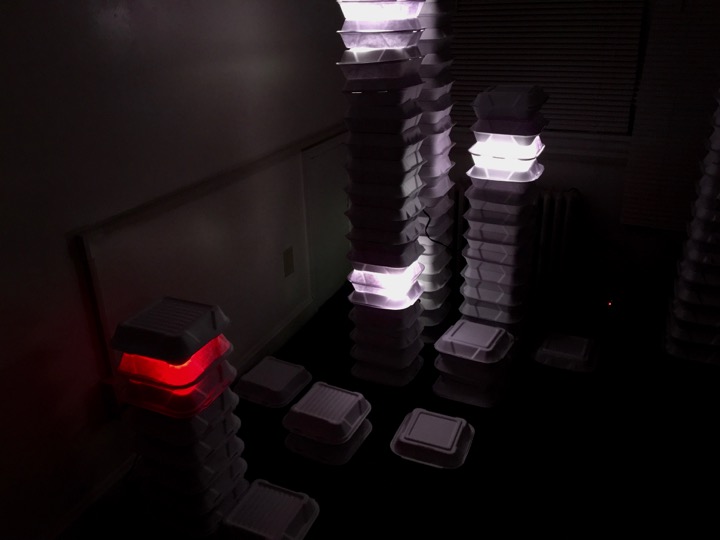 I constructed the interactive elements of Upstairs, using Arduino and a number of infra-red distance sensors to detect the viewer's position. Dave Ambroso designed the layout of the installation. At the opening, Dave and Michael Ross performed musical improvisations inside the installation.